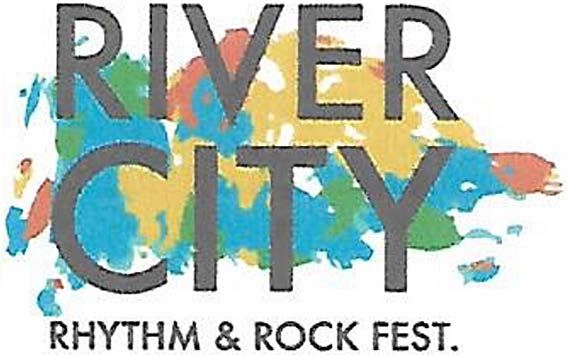 Date: 2 September 2022
Location: Fitchburg, MA
What does a chamber music group and a Hip Hop producer have in common? In Fitchburg you can find them collaborating on a celebration of the past, present and future of music here in North Central MA. Noel Plouffe of the early music group, Thurston Consort and Derek Craig (aka Yo Daddy Doe) of Young Coff33 Productions are producing the inaugural River City Rhythm & Rock Fest (RCRRF) at Riverfront Park in Fitchburg on Saturday, September 17th (rain date: September 18th). The 8-hour celebration of music, arts and culture will focus on young creatives in the region's Hip Hop and arts community. Other groups collaborating in the launch of the festival include inTown Fitchburg, MOC Youth Innovation Center and the Riverfront Ripples.
In May, Noel Plouffe of Thurston Consort applied for seed money for the event through a NewVue Communities Stewards' Activation Grant. Rather than ask for funds for his own organization, Plouffe chose to ask for funds to support young artists looking for a chance to perform in public. "These last few years have been difficult for all of us to navigate as we try to collectively find the new way forward. Our youth have been hit particularly hard. Young creative minds are seeking wholesome, organized venues to express themselves; and, to meet and network with other young creative minds. Our community s diverse cultural make-up is something to be honored, celebrated, and most importantly represented," explained Plouffe who partnered with Derek Craig of Young Coff33 Productions to produce and host the event.
Craig (aka Yo Daddy Doe) explained the importance of the timing and location of the event, "We are eager to foster a creative space for the artists among us. We'll be presenting a fun, safe and inclusive outdoor event as we bring together the community to celebrate the beginning of the new school year and also highlight the recent improvements to the Mill Street and Cushing Street area and planned improvements to Riverfront Park. "
At 2 p.m., a participatory community drum circle will launch the event. The 2-4 p.m. time will have family focused activities and giveaways including free ice cream from the Fidelity Bank Ice Cream Truck. At four, a DJ will take the stage followed by a series of performances from local Hip Hop artists. The MOC Youth Innovation Center will organize activities from 2-4 p.m. and following that will offer a concession stand. River City Rhythm & Rock Festival will also include activities and performances at the nearby Mill St. Stage and adjoining Cushing Street Walkway until 6 p.m. followed by performances by local comedians. Food for purchase will be available from local food trucks or nearby restaurants.
Founded in 2019, The Thurston Consort is an ensemble and musical organization that provides quality chamber music concert opportunities for established regional musicians, attracts choice musicians to Fitchburg, and develops and retains young regional musicians. The Consort presents performances that are intelligent and refreshing reflecting our region's cultural he1itage and diversity. On Sunday, September 25th, Thurston Consort will present a program of composers from the First New England School featuring guest artist Jacsonn Jean, a lyric baritone. The concert will be a 1 p.m. at the Rollstone Congregational Church in Fitchburg, MA.
Young Coff33 Productions is a music and arts organization founded by Derek Craig in Fitchburg in 2019. In addition to releasing records, managing artists, and publishing writers, they curate, produce and promote creative works including a live YouTube broadcast eve1y Monday at 5 p.m. Eastern Time. Derek "YDD" Craig is also a Hip Hop artist and emcee. Since going blind, he has utilized his efforts in creativity to curate his own style. And most importantly stay happy and healthy as the music/art are often therapy.
InTown Fitchburg is a partnership of the North of Main Initiative, NewVue Communities, Fitchburg Art Museum, Fitchburg State University and Centro, Inc. and the City of Fitchburg. InTown brings creativity, diversity, and authenticity together to help promote and support businesses and activities in downtown Fitchburg. They encourage people to explore the neighborhood's great arts and cultural assets and support small businesses and events in the downtown area.
The MOC Youth Innovation Center which will be housed in the Adrian L. Ford Center for Change in the Cleghorn Neighborhood of Fitchburg offers youth organized and youth led support programs. When renovated, the new facility will house a maker space, a digital media laboratory as well as a homework and support center.
Riverfront Ripples, launched this summer with a New Vue Steward activation grant, works to help position Riverfront Park as "A Place to Be" for residents in the surrounding neighborhoods as well as throughout the region. They hope to use planned improvements at the park as a catalyst for community building both in Fitchburg and across the region. When news of River City Rhythm & Rock Fest emerged, the Riverfront Ripples chose to team together and use funds they had requested to have an event at Riverfront Park to help support the Festival.
NewVue Communities is a nonprofit organization dedicated to creating strong and healthy neighborhoods. They are the only community development corporation serving the 240,000 residents of North Central Massachusetts, a region of22 municipalities stretching from Harvard to Athol. NewVue uses a four-pronged approach to fuel economic and social progress through housing development, homeownership, small business development and community organizing. The New Vue Steward Activation Grant Program is the source of some funding for the River City Rhythm & Rock Fest. This is a competitive grant program open to people who have successfully completed one of their Steward Leadership Training programs.
This year's River City Rhythm & Rock Fest is the first of what is expected to be an annual event to celebrate the end of summer and start of the new school year. This inaugural festival has come together in just over a month. Organizers are still seeking sponsors, volunteers and participants in the Community Resource Fair will be held at the event. You can find out more information as well as links to sign up at https://youngcoff33.com/river-city-rhythm-rock.
For further information contact: Derek Craig at: [email protected]