The Thurston Consort will be in concert Saturday, April 15th,  2 pm at the Rollstone Congregational Church, 199 Main Street, Fitchburg, MA. The consort will be presenting a program of Women New England Composers.
This concert will feature music by Amy Beach including her "Romance for Violin and Piano", featuring the Thurston Consort's violinist, Lisa Kempskie, accompanied by our 2023 Visiting Artist,  Concert Pianist, Paul Carlson.  The concert will also feature music by Margaret Ruthvin Lang with several musical compositions by Fitchburg's own and much admired contemporary composer, Jennifer Jones.  The program will feature two compositions previously recorded by the Thurston Consort, "Dreamer's Waltz and "Leitmotif"  The Thurston Consort will also perform a collection of Jennifer Jones' latest compositions.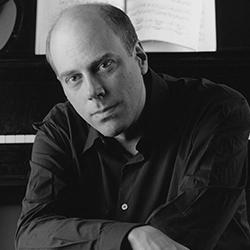 The Thurston Consort is proud to feature this year's Visiting Artist, Paul Carlson. Mr. Carlson, pianist, has dedicated his performance career to presenting concerts with unique programming. He appears frequently as a solo recitalist and also as a collaborative musician. Freshness characterizes his programs, which strike a careful balance between the familiarity of great music of the standard repertoire, and the exciting discovery of new or neglected works. He has a special interest in music originating in the late nineteenth and early twentieth centuries. Very much in this vein, his CD features the First Piano Sonata by Charles Ives and the Preludes by Ruth Crawford Seeger. It is available online through all the major outlets. Paul Carlson received a Bachelor of Music degree from Gordon College, and Master of Music and Doctor of Musical Arts degrees from Boston University. His teachers include Tong-Il Han, Raymond Hanson, Maria-Clodes Jaguaribe, Boris Berman, Fred Broer, Saul Skersey and Marjorie Richie. He has taught at Gordon College and the Boston University Tanglewood Institute. His is Music Director of The Peregrine Consort, an ensemble presenting the J.S. Bach Cantatas on period instruments, along with other works. He lives in Lowell, MA, teaches at the Lexington Music School, and accompanies the Lexington High School choral ensembles.